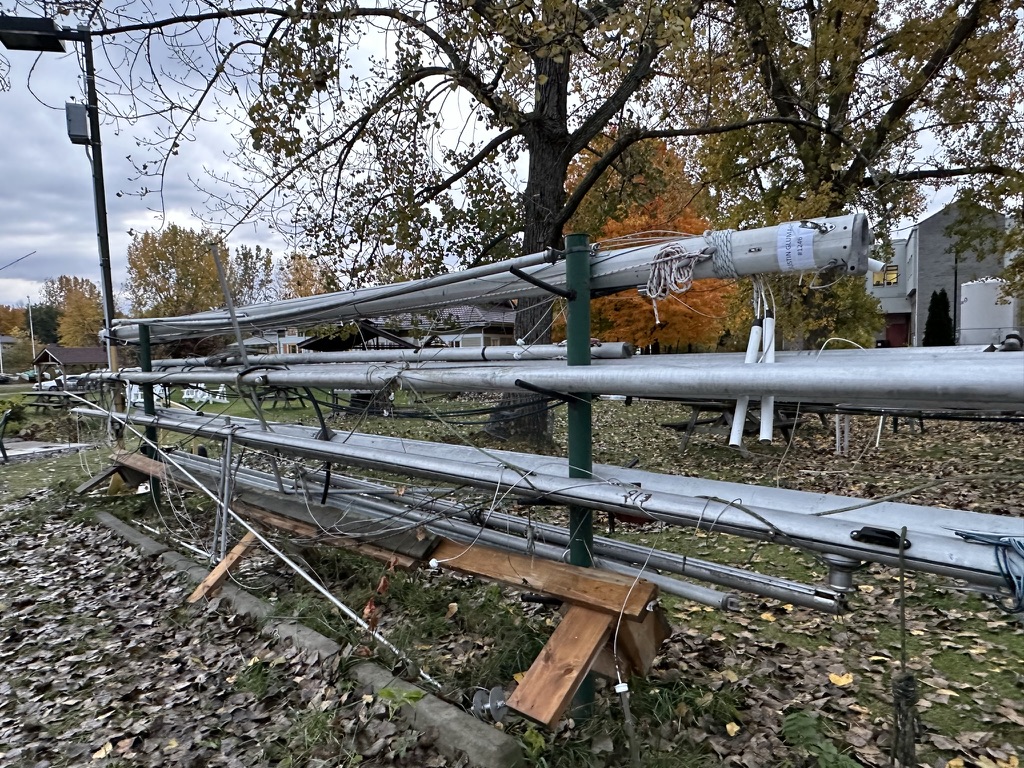 Hello to all members,
This is a reminder for the mandatory chore day of October 29th that will be dedicated to the closure of the port. Please note that work will start at 8:30am.
On the other hand you will find attached a photo of the masts and equipment present on the support. Please identify them if they belong to you, unidentified objects will be destroyed or recycled after October 29th.
Your executive team