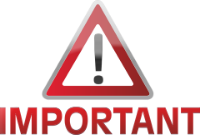 Dear members,
We would like to remind you that the access to the clubhouse and to IPYC's grounds is forbidden until further notice. It is essential that each of you respect this directive.
We will be sending you a communication next week providing you with more details on how the COVID-19 will impact our operations and our season.
We thank you for your collaboration.
Your executive committee
Do not hesitate to reach out if you have any other questions.