An Important Message from the Commodore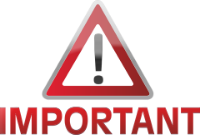 These exceptional times of COVID-19 require that the Ile Perrot Yacht Club implement exceptional measures, and that its members show exceptional discipline to ensure that we all stay healthy and still have a boating season.
In the spirit of optimism and trust in our community, the Club has developed the attached document to ensure that everyone who comes to the Club observes appropriate physical distancing and sanitary measures. The more robust the measures we implement, the more we will be able to make the case to government authorities that we should be able to open our Club for the many activities we so cherish. And thus, enjoy our Club this summer.
I would like to remind you that access to the clubhouse and to IPYC's grounds is still forbidden, until further notice.
Our passion for boating must be tempered by our sense of community: we are all in this together and our fondest wish is that we all manage to navigate through this COVID-19 wave healthy.
Please read this document carefully. The authors consulted government sources, provincial, national, and international sailing federations, and other experts in these matters.
If you have constructive suggestions to improve our procedures, please communicate with the Club and we will seriously consider them. Also remember that as conditions evolve, so will this document.
I wish you the best boating season we can possibly have!
Guy Legault
Commodore, Ile Perrot Yacht Club
IPYC PHYSICAL DISTANCING AND SANITATION DIRECTIVE
Do not hesitate to reach out if you have any other questions.