Newsletter regarding COVID-19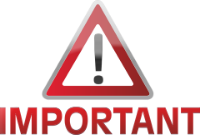 Dear Members:
These past few months, your executive has been working to plan and prepare for the new season. Even though we are ready, we would have never imagined that a virus would be a factor that could impact the beginning of our sailing season, in addition to very high water levels again this year.
In case you are still not aware, all indoor and outdoor gatherings are henceforth forbidden by the Quebec government.
Accordingly, here are the special measures we are putting in place immediately in order to comply with the directives of our public authorities:
The spring general meeting is postponed to a date to be determined.
Access to the clubhouse is forbidden until further notice.
Access to the club is forbidden if you exhibit the main symptoms associated with a COVID-19 infection (fever, cough and breathing difficulties).
Those coming to work on their boat must maintain a distance of at least two meters from any other person.
Finally, we are asking you to refer to the General information about coronavirus disease (COVID-19) and comply with all the directives issued by the government.
We are closely monitoring the situation regarding COVID-19 (new coronavirus) and any impact it might have on the beginning of our season, specifically on harbour opening work parties and launch days.
For the time being, it is too soon to predict what impact the coronavirus or the water levels of Lac Saint-Louis might have on the beginning of our season.
We therefore ask you to remain available for the first weekends in May in order to proceed with the opening of the port and the boats launch. We will communicate with you regularly to keep you informed of important dates or any special measure we might have to implement.
Rest assured that the members of Ile Perrot Yacht Club's executive committee will take the necessary measures to protect its members and their families.
Your executive committee
Do not hesitate to reach out if you have any other questions.