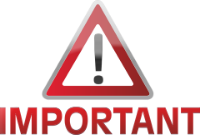 Dear members:
You've probably heard about the recent announcement by the government of Quebec regarding sporting activities. We can now share with you the following information regarding the progressive launch of our upcoming sailing season.
Please carefully read this email until the end, as it contains very important information. Please also note that this information is subject to change, according to the directives issued by public health.
First and foremost, we remind you of the importance to carefully read and respect the new Physical distancing and sanitation directives of our club.
Exceptionally this year, we will not have any harbour opening work parties. The harbour master and dock captains, with the help of a few members, will soon install gangways and perform the main tasks required for harbour opening.
Concerning the upcoming season, please be advised for the time being and until further notice:
No social activities are expected to take place.
No gatherings are authorized at the club.
No races are expected to take place.
The bar is closed.
If you would rather not launch your boat this summer, considering all this information, we ask you to let the membership chairman know immediately.
Now the good news! We are hereby letting you know that as of May 20, you will be able to come to the club to perform the necessary maintenance on your boat before launch. We ask that you avoid any gathering and that you limit yourself to essential work.
Finally, we are still awaiting further directives from the authorities before we can plan and schedule launch dates.
Your Executive Committee
IPYC PHYSICAL DISTANCING AND SANITATION DIRECTIVE
Do not hesitate to reach out if you have any other questions.